Day 1 :
Keynote Forum
Johannes Roeters, Universal college of Learning, New Zealand
Time : 09:00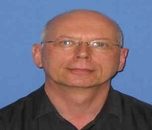 Biography:
Han Roeters trained as a registered nurse and Nurse Anaethetist in the Netherlands. After emigrating to New Zealand (NZ) in 1984, he registered as a NZRN and holds a MA in Health Sciences and PgDip in Health Informatics from the University of Otago, Dunedin, NZ. He has held several senior nursing and health management positions. Currently he is a senior nursing lecturer at UCOL in Palmerston North, NZ. He has 10 year experience in competency assessment of IQN. Han has provided several conference presentations at a variety of subjects including dementia care, health informatics and nursing simulation.
Abstract:
This workshop will investigate our responsibility as RNs to ensure ESL IQN integration in the local workforce is successful. The workshop may challenge your thinking regarding the cultural appropriateness of the domestic nursing workforce towards ESL IQNs entering local nursing practice. Hopefully this will create discussion and provide some innovative ideas related to this aspect of the IQN's integration. Any creative ideas will be presented as part of my key note presentation on "The integration of ESL IQNs in the NZ health workforce."
The experience of transitioning into Registered Nursing practice in a foreign country is well documented as being fraught with challenges (Bland, Oackley, Earl & Lichtwark, 2011; Hearnden, 2008; Liou & Cheng, 2011; Xu, Staples and Shen, 2012). These challenges are particularly evident when the IQN has English as a second language (Allen & Westwood, 2016; Hearden, 2008; O'Neill, 2011; San Miguel & Rogan, 2012). Current literature identifies IQNs encounter significant issues when assimilating into a foreign RN workforce which has the ability to impact on their safety in practice, confidence, and ability to become fully productive members of the health care team (Woodbridge & Bland, 2010; Allan & Westwood, 2016).
Successful integration of the ESL IQN in the nursing workforce can be challenging. The responsibility for success rests with the employer / nursing colleagues and the IQN. Interestingly there is apprehension concerning this responsibility in the nursing profession, who may see this as solely the IQNs responsibility. The reasoning is often that the IQNs chose to migrate and register in the new country. How realistic and/or fair is this attitude? Aren't the IQNs your future nursing colleagues? In several countries the IQNs make up 20% or more of the total nursing workforce? Would it be more advantageous to actively support individual IQNs to successfully assimilate in the domestic workforce?
What can we do to smooth this transition and make it less complicated?
Keynote Forum
Ursula Småland Goth, Norway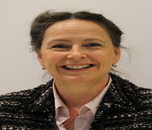 Biography:
Ursula Småland Goth (MSc. MBA MPH PhD) is Professor of Nursing Science and Migration Health at VID Specialized University. She completed her nursing training at the School of Nursing in Vienna (Austria) and has since been working with vulnerable groups such as migrants and deprived citizens.
Abstract:
Introduction: Municipalities in Norway are tasked with front-line facilitation of primary healthcare needs for their local population via a patient-list system. Increasing numbers of newly arrived refugees in Oslo present a challenge to this system. A key difficulty is getting refugees established in a stable relationship with a GP as soon as possible.
Purpose: This study evaluates a pilot project in Oslo examining a sample of refugees' initial contact with the health care system and its health promoting impact.
Method: Six months after the trial was initiated we conducted 16 semi-structured interviews with key informants.
Results: Our preliminary results show that having decentralized privately employed GPs conduct the initial medical examination only led in isolated cases to a permanent relationship with the patient. We registered further that this approach had only a marginal health promotion impact. Here a key difficulty was refugees' lack of knowledge of the Norwegian healthcare system and role expectations. We identified external governmental partners particular responsible for conveying information to refugees.
Conclusion: To decentralize the first contact with the primary health care system to the family doctor will not enhance health promotion or safeguard newly arrived refugees and their health needs.
Keynote Forum
Fresenius Medical Care, Germany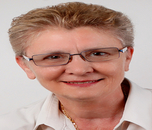 Biography:
Maria Teresa Parisotto obtained the Nursing Diploma in 1974 and the Nursing Management Diploma in 1976, at the Nursing School Ospedale San Carlo, Milan, Italy.
At the beginning of her career she worked as Nurse Manager in a Dialysis Unit, Ospedale San Paolo, Milan, Italy.
In 1980 she left the hospital and started to work as Application Specialist first, Marketing Director Peritoneal Dialysis afterwards in Fresenius Medical Care Italy.
In 1999 she moved to Fresenius Medical Care headquarters (Bad Homburg, Germany) as Director Peritoneal Dialysis for Europe, Middle East and Africa.
From 2006 till 2016 she worked in Fresenius Medical Care Deutschland GmbH – NephroCare Coordination, Bad Homburg, Germany as Director Nursing Care Management for Europe, Middle East and Africa. Currently she is working Fresenius Medical Care Deutschland GmbH – Care Value Management, as Chief Nurse Advisor.
Her main areas of interest and experience are Vascular Access Cannulation and Care, Hygiene and Infection Control, Dialysis processes analysis, Safety in Dialysis.
Her publications focused on Peritoneal Dialysis, Haemodialysis safety and quality and Vascular Access cannulation and care.
She participated in scientific projects with EDTNA/ERCA as co-author for the development of "Environmental Guidelines for Dialysis – A practical Guide to Reduce the Environmental Burden of Dialysis", Co-Editor for the development of "Vascular Access Cannulation and Care – A Nursing Best Practice Guide for Arteriovenous Fistula" and editor of the "Vascular Access Cannulation and Care – A Nursing Best Practice Guide for Arteriovenous Graft".
Abstract:
Introduction and Aim of the study
· There is a close link between the availability of a well-functioning vascular access and patient survival on haemodialysis
· Every effort should be made to maintain the functionality of the vascular access for long-term use.
· Practices of access cannulation vary from clinic to clinic, mainly for historical reasons.
· The aim of this study is to investigate the impact of cannulation technique on the survival of the arteriovenous fistula (AVF) and grafts (AVG).
Methods
In April 2009, a cross sectional survey was conducted in 171 dialysis units located in Europe, Middle East and Africa to collect details on vascular access cannulation practices.
On the basis of this survey1, a cohort of patients was selected for follow-up, inclusion being dependent on the availability of corresponding access survival/intervention data in the clinical database.
Access survival was analyzed using the Cox regression model (adjusted for within country effects) defining as events the need for first surgical access survival intervention.
Patients were censored for transplantation, death, loss of follow-up, or end of the study period (March 31, 2012). Results were adjusted for age, gender and diabetes mellitus
Results
Out of the 10,807 patients enrolled for the original survey, access survival data was available for 7,058 (65%) of patients, these residing in Portugal, UK, Italy, Turkey, Romania, Slovenia, Poland and Spain.
Mean age was 63.5+15.0 years; 38.5% were female; 27.1% were diabetics; 90.6% had a native fistula and 9.4% had a graft. Access location was distal for 51.2% of patients. During the follow-up, 51.1% were treated with antiaggregants and 2.8% with anti-coagulants.
Prevalent needle sizes were 15 G and 16 G for 63.7% and 32.2% of the patients, respectively (14 G: 2.7%, 17 G: 1.4%). Cannulation technique was area for 65.8% and rope-ladder for 28.2%, and the direction of puncture was antegrade for 57.3%. Median blood flow was 350-400 mL/min.
Conclusions
The study revealed that area cannulation technique, despite being the most commonly used, was inferior to both rope-ladder and buttonhole for the maintenance of Vascular Access functionality.
With regard to the effect of needle and bevel direction, the combination of antegrade position of arterial needle with bevel up or down was significantly associated with better access survival than retrograde positioning with bevel down.
There was an increased risk of access failure for graft versus fistula, proximal vs distal location, right arm vs left arm, and the presence of a venous pressure greater than 150 mmHg. The higher HR associated with a venous pressure greater than 150 mmHg should open a discussion on currently accepted limits
Session Introduction
George Washington University, USA
Biography:
Cheryl has completed her Doctor of Nurse Practice and has 25 years nursing experience specializing in cardiothoracic and nephrology as an RN and a Nurse Practitioner. She currently is a faculty nurse educator at a four-year university in North Carolina, United States.
Abstract:
Background: For years women have had consistently higher rates of chronic kidney disease (CKD) in comparison to men. However, men initiate dialysis sooner, are referred for pre-emptive surgical dialysis access creation more frequently, and receive renal transplants in greater numbers. For Asian Americans, CKD has increased tenfold in the last three decades yet little is known about gender differences in those living with CKD.
Objective: The purpose of this study was to examine gender variations in socioeconomic demographics, clinical chronic diseases (diabetes, hypertension, cardiovascular disease, depression), modifiable lifestyle behaviors (alcohol, smoking physical activity, BMI, dietary choices) and healthcare access of Asian American females with CKD.
Methods: A retrospective, secondary data analysis of Asian Americans with CKD (N=180) using descriptive-correlational design examined data obtained from the Behavioral Risk Factors Surveillance System (BRFSS). Descriptive statistics, Chi-square and Cramer's V statistical analyses were performed to examine gender differences.
Results: Females had higher rates of depression than males (26.7% vs. 12.6%, x2=5.484, p=0.019, V=0.176) and had more office visits with a health care professional than their male counterpart (x2=8.874, p=0.031, V=0.351). There were no statistical differences in modifiable lifestyle factors. However, obesity increased by 5% from 2009 to 2013, there was a lack of healthcare insurance in 18 – 64 year olds (14.3%), and the rates of unemployment (23.3%) were much higher than the 2013 national norm of 5.6% and 7.4%.
Conclusions: This study offers support that primary care providers have increased opportunities at the point of care with Asian American females with CKD. Conversely, many remain uninsured in the post Affordable Care Act era. Thus healthcare disparities still exist for many Asian Americans with CKD and access to care.
University of Southampton, England

Biography:
Tracey completed her Doctorate in Clinical Practice in 2015 from the University of Southampton. She is the lead for the doctoral programmes within the faculty of health sciences, which include the clinical doctorate, the PhD as well as an integrated PhD and clinical doctoral fellowship schemes. She is currently writing her research up for publication, a psychosocial study of alcohol and families, with other examples of publications from previous research on leadership and decision making and a discussion paper on binge drinking and cognitive impairment. Tracey is a member of the research sub-committee of a national charity.
Abstract:
Manley (1996) subscribed to the notion of advanced practice as that which advances nursing practice encompassing the role of educator, researcher and consultant, promoting and developing clinical nursing from clinical to strategic and policy levels effectively driving patient and health care delivery.
However deficits in the development of research leadership, capacity and capability among healthcare professionals within the United Kingdom (UK) were reported (UKGCE, 2003; UKCRC, 2006).
Leadership (Brook and Rushforth, 2011), education and research remained key to advanced practice (DH, 2010).
Rapid change within the health and social care arena has meant that more sophisticated knowledge and skills related to service/practice design and redevelopment as well as governance are required. The document published in December 2015, 'Delivering the Forward View: NHS planning guidance', refers to research and its improvement within the NHS, in implementing research proposals and initiatives, leadership of service developments.
The Doctorate in Clinical Practice (DClinP) programme places emphasis on strengthening clinical practice alongside research leadership, building on existing expertise focussing on practice in health and social care, promoting contribution made to meeting global contemporary health and social care challenges, thereby improving patient outcomes.
Within the last five years, approximately 24 students have been awarded a doctorate. The impact of clinical and research leadership training is evident. Practitioners have talked about being aware of a whole new world of research and academic practice, and the wider career opportunities available. The strength of the programme and its impact is in advancing practice through its rich mix of intellectual stimulation increasing research capacity and research-led practice.